Issues 2017 Williamson Herald
Candidate Profile: Rhea E. Little, III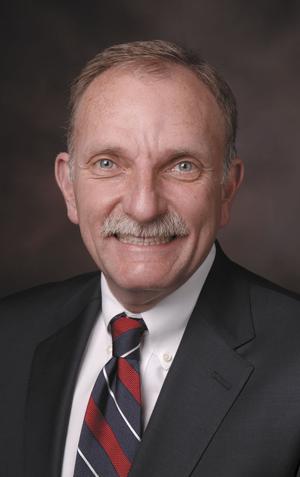 Rhea Little
Posted: Wednesday, April 5, 2017 11:57 pm | Updated: 6:37 am, Thu Apr 6, 2017.
NAME AS IT APPEARS ON BALLOT: Rhea E. Little, III
OFFICE BEING SOUGHT AND DISTRICT: Brentwood City Commission
Have you previously run for or held a position in public office?  Yes  What positions and how long? Brentwood City Commission for 8 Years
If an incumbent, what are your current positions held in public office such as city committees? Along with my position on City Commission, I serve on the Park Board. Previously, I have served on the Planning Commission, the Tree Board, and the Environmental Advisory Board, Beer Board, Emergency Communications District Board.
ADDRESS:  9703 Onyx Lane
Brentwood, Tn. 37027 
AGE: 55
OCCUPATION: Business Owner – Rhea Little's Tire & Auto Repair
EDUCATION: BMS (Northside), Franklin High School, Belmont University BBA (Cum Laude)
FAMILY: Wife of 31 years, Marie, daughters Grace and Abigail
COMMUNITY/CIVIC AFFILIATIONS: Rotary Club of Brentwood (served on Board and as a trustee for the Foundation), Brentwood Chamber of Commerce (now One Williamson) served on Board 2000-2003, Board of Williamson County Convention and Visitors Bureau, Organizing Board for NHL All Star Game Prayer Breakfast, Brentwood Citizens Police Academy, taught children and youth at church for numerous years. 
1.) Why did you decide to run for this office?
My love and passion for Brentwood and Brentwood's citizens has always given me a desire to serve the city and citizens, whether as a businessman, through community service organizations, through church or as a Commissioner. While serving these last eight years as a Commissioner, I've seen the many ways my contributions to the governance of our City have helped to strengthen and enhanced Brentwood as a whole. This has led me to seek another term as a Brentwood City Commissioner and to carry out my duty with heritage, integrity and service.  The call to serve this wonderful community and talented populace is very humbling and exhilarating all at the same time. Being allowed to use my years of service, experience and training to do what is best for Brentwood and the residents of Brentwood, is truly a dream come true! 
2.) What do you believe are the top three issues that need to be addressed by the Brentwood City Commission? 
First and foremost it is traffic, growth and schools.  While the commission is not in charge of our schools and does not control zoning, we still hear the concern from citizens about the desire to have logical zoning since many of Brentwood's families chose to live here because of the schools.  While we can keep the city running smoothly and don't set school zones, we are the only city in the county that financially supports the public schools when our budget allows and, for many years, have given around $200,000 annually to Brentwood's public schools to help improve the educational experience.  As an elected representative of our citizens, I will, along with the other commissioners, continue to work with our school and county officials and use our position to be supportive where it benefits our citizens.
Traffic is also a top concern that I hear about from both the citizens and business owners in Brentwood.  Because of the growth to our north and south, Brentwood often feels the pinch of traffic congestion.  I've worked with city staff and the other commissioners to take steps to relieve congestion and force tight requirements on developers when we have new development.  I believe we need to continue to be open to new ideas and remain vigilant in keeping unbridled growth in check.
Everywhere in the county and region is seeing rapid growth.  Here in Brentwood we have an incredible record of managing that growth.  As a member of the commission I've been active in looking at and improving our zoning laws and making sure that as we grow, we do so strategically and in alignment with Brentwood's long standing traditions of being a community.  I have been and will remain open to new ideas, technologies and standards that can help us continue to grow but to do so strategically.
3.) What do you think is your greatest accomplishment on the commission thus far?
This is a tough question, because we have accomplished so many things in the last four years that are continuing Brentwood's status as one of the greatest places to live in the world. However, if I had to name a "best" accomplishment, it would be our ability to remain financially wise and prudent because so many other great projects come from this financial discipline. We've been able to go without a property tax increase for 26 years, continue to have a AAA bond rating, have a world renowned library with our children's library considered as one of the TOP 5 in the world! Because of this discipline, we are always prepared for road projects and have a very ordered and disciplined street resurfacing program.  We've been able to leverage our prudence to create a wonderful Park system with many amenities for all of Brentwood's citizens to enjoy with additions and expansions at Flagpole Park, Wikle Park, Smith Park and several improvements at Crockett Park, Granny White Park, and Owl Creek.  Finally, you will find that our fiscal responsibility allows us to have accredited Police and Fire Departments with state of the art equipment and outstanding personnel.  
3a. Or, once elected, what would you most like to accomplish as a city commissioner?
If re-elected, I will focus on continued improvements.  Starting with our needed road projects: The Franklin Road South widening, the improvements on Sunset at Ragsdale and many others.  We need to be in discussion on the McEwen extension and continuing with the completion of Phase 2 at Smith Park. 
4. Some of the biggest challenges in Brentwood that rise to the surface of conversation seem to be traffic and effective growth. How do you plan to approach these important issues facing the community in how the city shapes into the future?
I'll approach these challenges with an eye towards balanced growth.  Our history of carefully balancing growth in Brentwood is strong.  As a Commissioner, I believe that we must continue to evaluate every project, both residential and commercial and hold it to the high standards of development put in place over the years.  As a city, we enjoy healthy residential and commercial growth but must always remain diligent in protecting what has made Brentwood a great place to live, work and raise a family. Traffic is best handled by seeking road improvements, signalization improvements, intersection improvements and being very wise about how, where and what we allow to be developed.